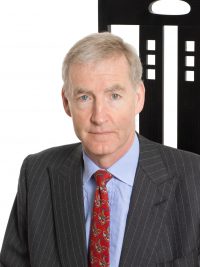 Kenneth MacRitchie
During his legal career, Kenneth was ranked as one of the leading lawyers globally for international project finance. Following partnership at the UK law firm, Clifford Chance, he became a partner at the US law firm, Shearman & Sterling where he managed their London office and served on the firm's global executive committee.
On retirement from legal practice, he served in various UK government roles, helping to lead the formation of the UK Green Investment Bank and establishing Low Carbon Contracts Limited, the company which subsidises the UK renewables industry. He now combines a number of non-executive appointments, including as non-executive director of Aquila European Renewables Investment Fund plc, with consultancy work and various charitable commitments.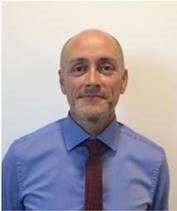 Philip Dart
Philip has worked for local authorities for nearly 34 years, the last 18 of which have been in the Thames Valley. Philip has spent much of that time working closely with the voluntary and community sector in services that protect and safeguard the public. He was Chief Trading Standards Officer for Buckinghamshire for 16 years, where he also had responsibility for Community Safety, the Drug and Alcohol Action Team and the Youth Offending Service.
It was in this role that in 2015 he first became involved with the Thames Valley Partnership, and after leaving Buckinghamshire County Council in 2018, has continued to support the charity as a trustee. In recent years, he has helped local authorities in the area to improve and transform a wide range of services, in particular the way in which statutory services work together and was a founding trustee of the National Paralympic Heritage Trust. Philip is also chair of governors at the Royal Latin School in Buckingham.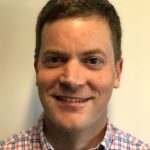 Chris Ward
Treasurer, Board of Trustees
Chris is a Tax Director at PwC, where he has been advising clients for around 15 years, and is a chartered tax adviser and accountant. Outside of work he enjoys most sports, in particular running and rugby, as well as travelling and has previously completed a half marathon in the Arctic Circle!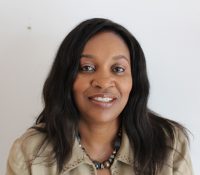 Fola Komolafe
Trustee
MBE DL CCMI, BSc, Pgdip, MBA, PPM
Fola has worked for many years with large multinationals in the private sector as a strategy consultant, a business leader and a partner with one of the top accounting firms in the UK. Her public sector experience leading international multimillion pounds project in Africa and Asia led to her being awarded an honorary degree by the University. Fola also worked for both HSBC and IBM in a number of senior roles including as IBM's Head of Diversity for UK Ireland and South Africa.
Fola has an MBA in Finance from City University London, a postgraduate diploma in IT from Brunel University & a BSc in Architecture. She currently chairs and sits on a number of local and regional boards and she has been Chair of the Milton Keynes Community Foundation and Milton Keynes College. In 2017, Fola was appointed a Vice President with the British Red Cross and was also invited to become a Companion to the Chartered Management Institute. She was appointed a Deputy Lieutenant for Buckinghamshire in 2015 and in June 2016 she was awarded an MBE for services to business and community.
Fola currently directs two companies following her retirement from Mazars where she was a UK partner and Global Lead for International Development, providing leadership with international donor agencies who require consultancy, audit and assurance support. Prior to this Fola was Managing Director of Indisys Business Solutions, directing a £21.6 million portfolio of award-winning development projects in 14 countries located in Africa and South Asia for the Open University.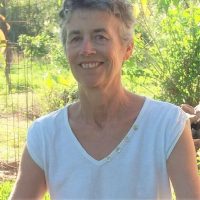 Naomi Karslake
Naomi worked at Notting Hill Housing Trust, a Charitable Housing Association for many years covering a range of areas, front line housing management, new project development and partnership working with specialist agencies. In the latter role in particular she developed skills around governance and management of smaller voluntary organisations. Then after a stint at the Aylesbury Youth Offending Team, she joined Oxfordshire Advocacy, providing Human rights advocacy to vulnerable people across Oxfordshire, as well as managing the volunteer community advocacy programme provided by volunteers.
Her voluntary roles have included Chair of the Board of Arncott Enterprises that ran the Visitors' Centre at Bullingdon Prison, until the contract was passed on to PACT, and also Chair of Pulse, a Social enterprise running community health and housing projects in London and Bristol. During the Covid-19 pandemic she has been involved local initiatives to deliver food, prescriptions etc to local villages.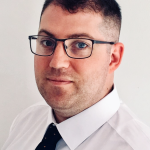 Henry Allmand
Henry is the CEO of Heart of Bucks, the Buckinghamshire Community Foundation. In this role he works actively within local communities in the county, alongside philanthropists and stakeholders, to encourage local giving and engagement. Prior to this, he held management positions in local government in Bucks and trained on the National Graduate Scheme for 2 years. Henry has an honours degree from the University of Manchester in Criminology, and a masters' degree in Political Science from the University of Amsterdam, and recently completed a level 7 diploma in Leadership and Management. Outside of work, he has trained as a soldier in the British Army Reserve, previously held voluntary positions with local charities, and currently volunteers as an Enterprise Adviser in a local secondary school.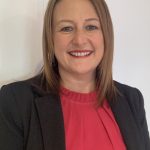 Michelle Nichols
Michelle is an experienced communications and PR professional with over 22 years' experience working in both the public and private sector. Michelle has managed complex crisis communications at a national level, leading multi-agency responses to major incidents, managing media relations and briefing and advising senior police officers and executives. Former Head of Communications for Thames Valley Police and Network Rail South East, Michelle now works with a varied portfolio of clients including law enforcement, tourism and travel risk management. She has a passion for driving digital engagement as well as being an experienced media strategist, trainer and spokesperson.
Join our Board of Trustees
Do you have the passion and commitment to support a value-driven organisation with strategic vision and independent judgement? With relevant experience and a willingness to devote the necessary time and effort, you could be an ideal Trustee for the Partnership. To submit an Expression of Interest for this volunatary role, please email admin@thamesvalleypartnership.org.uk to request a Trustee Information Pack.