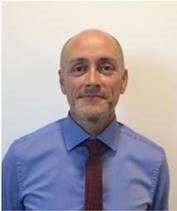 Philip Dart
Philip has worked in the public sector for 35 years, the last 19 of which have been in the Thames Valley. Much of that time has been spent leading statutory services that protect and safeguard the public. He was Chief Trading Standards Officer for Buckinghamshire for 16 years, where he also held responsibility for a wide range of community services, including the Coroner, Emergency Planning, Community Safety, the Drug and Alcohol Action Team and the Youth Offending Service.
It was in his role as a director of Buckinghamshire County Council that Philip first became a trustee of the charity, representing local authorities across the Thames Valley. After leaving the council in 2018, he remained a trustee and in 2022 became chair of the board of trustees.
In recent years, he has helped public sector services improve and transform a wide range of services, in particular the way statutory services work together. In 2021 on behalf of the Police and Crime Commissioner, Philip led the system-wide review of the ways in which prison leavers in Thames Valley are supported to reduce their reoffending.
Philip was also a founding trustee of the National Paralympic Heritage Trust, and is currently Chair of Governors at the Royal Latin School in Buckingham.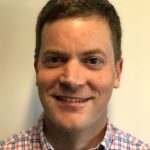 Chris Ward
Treasurer, Board of Trustees
Chris is a Tax Director at PwC, where he has been advising clients for around 15 years, and is a chartered tax adviser and accountant. Outside of work he enjoys most sports, in particular running and rugby, as well as travelling and has previously completed a half marathon in the Arctic Circle!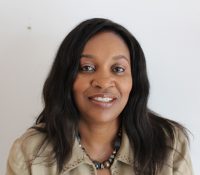 Fola Komolafe
Trustee
MBE DL CCMI, BSc, Pgdip, MBA, PPM
Fola has worked for many years with large multinationals in the private sector as a strategy consultant, a business leader and a partner with one of the top accounting firms in the UK. Her public sector experience leading international multimillion pounds project in Africa and Asia led to her being awarded an honorary degree by the University. Fola also worked for both HSBC and IBM in a number of senior roles including as IBM's Head of Diversity for UK Ireland and South Africa.
Fola has an MBA in Finance from City University London, a postgraduate diploma in IT from Brunel University & a BSc in Architecture. She currently chairs and sits on a number of local and regional boards and she has been Chair of the Milton Keynes Community Foundation and Milton Keynes College. In 2017, Fola was appointed a Vice President with the British Red Cross and was also invited to become a Companion to the Chartered Management Institute. She was appointed a Deputy Lieutenant for Buckinghamshire in 2015 and in June 2016 she was awarded an MBE for services to business and community. Fola is President of Milton Keynes Community Foundation, Co-Founder of Fresh Youth MK and she sits on the Independent Scrutiny and Oversight Board for Thames Valley Police Race Action Plan.
Fola currently directs two companies following her retirement from Mazars where she was a UK partner and Global Lead for International Development, providing leadership with international donor agencies who require consultancy, audit and assurance support. Prior to this Fola was Managing Director of Indisys Business Solutions, directing a £21.6 million portfolio of award-winning development projects in 14 countries located in Africa and South Asia for the Open University.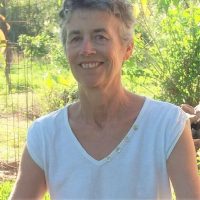 Naomi Karslake
Naomi worked at Notting Hill Housing Trust, a Charitable Housing Association for many years covering a range of areas, front line housing management, new project development and partnership working with specialist agencies. In the latter role in particular she developed skills around governance and management of smaller voluntary organisations. Then after a stint at the Aylesbury Youth Offending Team, she joined Oxfordshire Advocacy, providing Human rights advocacy to vulnerable people across Oxfordshire, as well as managing the volunteer community advocacy programme provided by volunteers.
Her voluntary roles have included Chair of the Board of Arncott Enterprises that ran the Visitors' Centre at Bullingdon Prison, until the contract was passed on to PACT, and also Chair of Pulse, a Social enterprise running community health and housing projects in London and Bristol. During the Covid-19 pandemic she has been involved local initiatives to deliver food, prescriptions etc to local villages.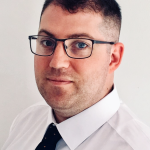 Henry Allmand
Henry is the CEO of Heart of Bucks, the Buckinghamshire Community Foundation. In this role he works actively within local communities in the county, alongside philanthropists and stakeholders, to encourage local giving and engagement. Prior to this, he held management positions in local government in Bucks and trained on the National Graduate Scheme for two years.
Henry has an honours degree from the University of Manchester in Criminology, and a masters' degree in Political Science from the University of Amsterdam, a postgraduate diploma in Leadership and Management, and is currently studying towards an MBA.   He holds a Non-Executive Director role, has trained as a reserve with the British Army, previously held voluntary positions with local charities, and currently volunteers as an adviser for enterprise and skills in a local secondary school.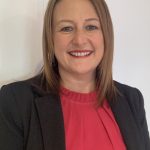 Michelle Nichols
Michelle is an experienced communications professional and senior leader with over 25 years' of experience working in both the public and private sector. For the last 10 years of her employment, she worked as Head of Communications for Network Rail and prior to that she headed up the communications function at Thames Valley Police, leading on strategic communications, crisis communications and media management. Michelle sat as part of the Chief Constables management team advising the Chief and senior officers on the force response to critical incidents, issues impacting public confidence and major incidents.
In 2018, Michelle decided to set up her own business, Purple Pitch Communications and now works with a portfolio of clients including law enforcement, travel and tourism, neurodiversity service providers and cyber security.
As well as volunteering as a marketing trustee for the charity, Michelle is also a mentor for the Women Leaders UK charity based in Milton Keynes.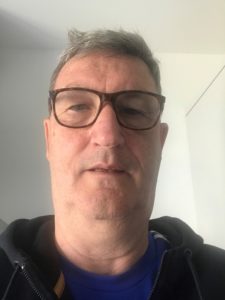 Alan Holliday
Alan has extensive Board level experience in the retail measurement industry as a Director at marketing information provider Nielsen, MD/ownership at both Mystery Shopping and Field Marketing companies. His own companies had bases in Europe and SE Asia.
Retired for the last six years Alan enjoys golf, his grandchildren and is a huge sofa sports fan.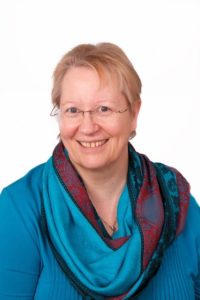 Joy Shakespeare
Joy worked in Local Government Children's Services for many years, where her senior roles included responsibility for Youth Offending Services, Leaving Care, Youth Services and Unaccompanied Asylum Seeking Children.  She worked as Head of Early Help for Buckinghamshire County Council from 2012 until May 2018 when she took the decision to take early retirement in order to explore new challenges.
Since then, Joy has worked as in service design and commissioning for a number of local authorities and has also had roles in the development and delivery of training for the College of Policing and Oxfordshire County Council.  She was an independent chair of Home Office Modern Slavery panels between 2019 and 2022 and is the vice chair of the Buckinghamshire Fostering Panel.
Joy is professionally qualified in psychotherapy, coaching and careers guidance and offers therapeutic support to individuals and groups through her private practice.
Dianne Bayfield
Dianne worked originally in Marketing and Market Research for Unilever companies and developed a specific interest in market analysis, strategic planning and the development of new business opportunities. A Company Career Break offered the opportunity of high quality and wide-ranging project work, a secondment to the Corporate Fundraising team at Save the Children and studies in the Not for Profit sector, through the Open University MBA programme.
Dianne has worked with Care for the Family and Oxford Youth Works in publicity/marketing and fundraising; was Chair of Trustees at OCIC, a counseling organisation, a Trustee and Events Coordinator for Emmaus Oxford for ten years and a Trustee of The Well in Leamington Spa. She was an early supporter and volunteer of the Oxford Night Shelter and has volunteered as a facilitator on the Sycamore Tree Victim Awareness course which teaches the principles of Restorative Justice at HMP Bullingdon, where she also shared her own story as a victim of crime.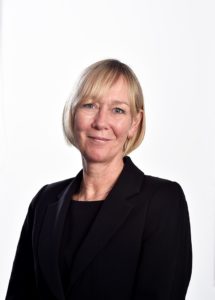 Amanda Cooper
Amanda has had a career that spans the public and private sectors. She started her career in the NHS working in pathology laboratories in 1982 and from there moved to commercial DNA testing services, finally returning to the public sector in 2002 to work in Policing, leading the Thames Valley Police Forensic Department. In 2008 she became Assistant Chief Officer role for Thames Valley Police and subsequently Hampshire Constabulary in 2016. Her Chief Officer Portfolio had responsibility for Information and Data Management, IT and Communications and Diversity and Inclusion. Amanda also undertook a secondment to the Home Office in 2015 where she held the role of Director of Digital Policing Policy.
In October 2021 Amanda left her formal policing role. She is now a consultant in strategy, policy and change, focussing on Criminal Justice, Public Safety and Policing sectors.  She is owner and Director of ASCO Consulting Ltd.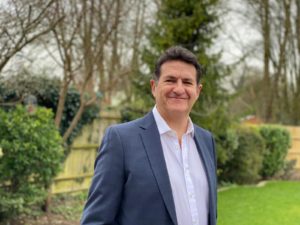 Colin Cross
Colin is a qualified Chartered Accountant who has over 30 years of experience of leading service delivery organisations, working with clients in the public and private sectors, both nationally and overseas. He has worked at a senior leadership level for a number of major international companies, such as IBM and Capgemini, where he was Vice President with Global responsibility for Service Management and End User Services. Since taking early retirement Colin has been appointed to the role of Non-Executive Director on the Board of the Northamptonshire Children's Trust, and also represents the Trust on the Management Board of the Northamptonshire Youth Offending Service. He is a Trustee of Community Care North Bucks, where he also volunteers for the Hospital Car Service. Prior to being appointed as a Trustee, Colin was a Volunteer Caseworker with the Victims First Emotional Support Service of Thames Valley Partnership.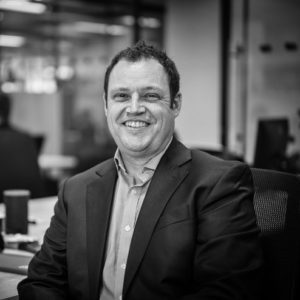 Rupert Coles
Rupert is a strategy consultant at PA Consulting and a member of the leadership team within the Public Services sector, focussing within Justice and Home Affairs but also working with international organisations such as the United Nations, Interpol and Europol.
He has over 25 years' experience advising clients in central government and law enforcement on national policing programmes and now specialises in driving a whole system approach to tackling child sexual abuse and exploitation.
Prior to consulting, Rupert led ICT Operations at Thames Valley Police for almost 9 years and has a background in technology and people centred change.
Rupert is an age grade rugby coach and a lapsed runner, having previously completed 4 marathons in a day, and running 7 marathons in 7 days across the Sahara.
Join our Board of Trustees
Do you have the passion and commitment to support a value-driven organisation with strategic vision and independent judgement? With relevant experience and a willingness to devote the necessary time and effort, you could be an ideal Trustee for the Partnership. To submit an Expression of Interest for this volunatary role, please email admin@thamesvalleypartnership.org.uk to request a Trustee Information Pack.