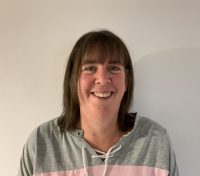 Nikki Ross
Nikki, a retired senior police officer, joined as CEO in September 2019. The obvious links to Criminal Justice mean that she has been able to bring a new direction and vigour to the Partnership and aims to expand and diversify the services offered to those who find themselves negatively impacted by crime.
Nikki has experience in a number of our programme areas and is keen in particular to expand to early intervention work to prevent harm, whilst recognising the need to continue to help in the aftermath of crime. Having spent 35 years in public service she specifically joined the charity to be able to continue to help and empower vulnerable people at a time of personal crisis.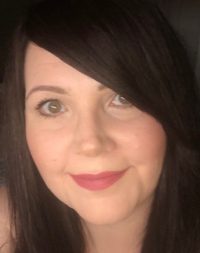 Nicola Bell
Nicola joined the Partnership in 2018 heading up our service delivery to support victims of modern day slavery, exploitation and trafficking. In April 2020 she became Service Manager for our new adult specialist service which combines crisis support and a wider holistic approach to the needs of these victims.
Nicola has over 6 years of experience in working in this field and combines the management of the service delivery with in depth training and consultancy. The VFSS Service is currently our largest programme which sees Nicola managing 21 staff across Buckinghamshire, Berkshire and Oxfordshire.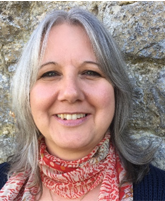 Gerry Duggan
Gerry joined the Partnership in the autumn  of 2018, following a long and established career at both  Victim Support and Citizens Advice (as Service Delivery Manager and Team Leader respectively).  She is a highly regarded team player who brings with her a wealth of knowledge, particularly in the area of support for both victims and witnesses.  In 2021 she took over the role of Programme Manager for the Partnership's Victims First Emotional Support Service where she oversees a team of 7 staff and a growing volunteer base.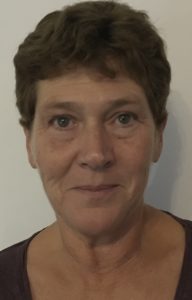 Judith Baker
Judith has extensive experience across the CJS working with victims and offenders. She spent 30 years in Thames Valley Police, 3 years in West Berkshire Youth Offending Team, 3 years as Regional Manager for the Citizens Advice Witness Service. Judith is also a Restorative Justice practitioner and trainer.
She now manages both our New Leaf offender mentoring service as well as our Family Matters programme and she as such has a combined team of 8 and an established volunteer base who support with mentoring.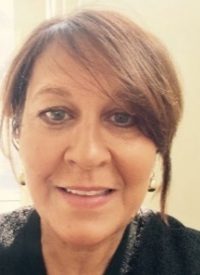 Ann Jansen-East
Ann has worked in the field or Restorative Practice for more than 20 years. She has worked in Youth Offending Teams as a practitioner, Senior Leader and Manager.  In 2015, she became Development Manager and subsequently Joint Service Manager for the Partnership's Thames Valley Restorative Justice Services (TVRJS). In 2021 she adapted her Partnership role to take up a part time  post as  Berks. Team Manager for our Victims First Adult Specialist Service and  runs this role alongside continuing to lead on development aspects of our Restorative Justice.
Ann is also a trained Mediator, Family Group Conference Coordinator and Conflict Resolution Coach and has also trained as a Practitioner in First Aid in Mental Health.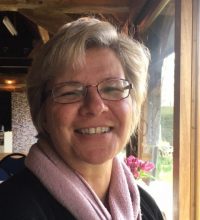 Colette Selwood
Colette comes with 25 year of experience of working with Children and Young People in school and community settings. She is a qualified Youth & Community Worker, as well as train the trainer for restorative practice.
More recently, Colette has co-managed the TVJRS programme and trained Probation staff and RJ facilitators in other areas who work with victims and offenders. With Ann, she managers 3 highly experienced Senior Practitioners as well as a loyal group of volunteers and ambassadors for our RJ work.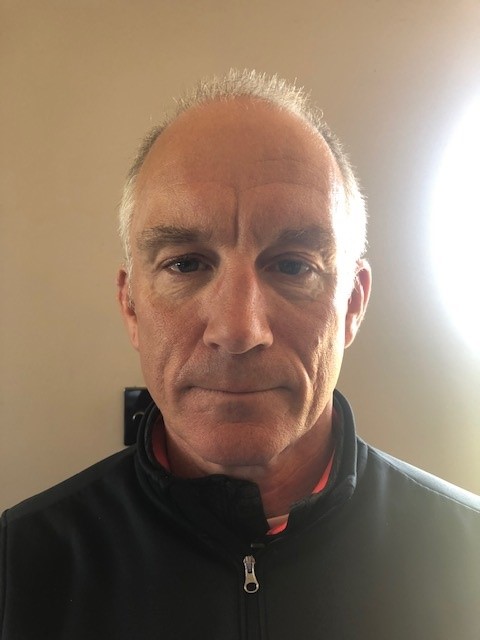 Rob Mason
Rob joined Thames Valley Partnership in January 2021. He previously was a Police Officer with the Thames Valley Police, serving 30 years, predominantly as a Detective on the Major Crime Team and then in the Counter Terrorism arena. He retired in October 2015, running a small business until joining the Partnership, taking over the Leadership of the TecSOS and Bright Sky programme.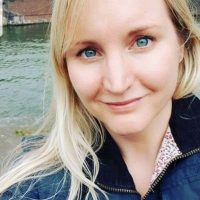 Anna Fitchett
Anna qualified as a criminal lawyer where she assisted clients at police stations and Courts for 5 years before moving to the voluntary sector. She now works as the Partnership's Strategic Network Manager, aiming to build a network of small to medium Criminal Justice Charities in the Thames Valley, in order to increase collaborative working, assist with opportunities for funding, and provide a platform for greater representation in the sector.
Find out more about this exciting piece of work funded by Lloyds Bank Foundation
The Core, Head Office Team
We operate on a very small core team who underpin the work of the various programmes, support the programme managers and provide all head office functions:
Neil Owen – Finance Manager and Company Secretary
Neil joined the team in 2018 bringing with him over 25 years' experience in finance and management.  He combines these essential skills and a breadth of knowledge, managing the Partnership's accounting processes, payroll, administration, facilities and governance  for the growing staff team.  Neil works closely with our Treasurer.neil@thamesvalleypartnership.org.uk
Bron Jones – Communications Manager
Bron has watched the Partnership develop over time, having joined originally as Events and Networks Manager back in 2006 – she enjoys a varied role looking after general communications, events, internal IT and wider ad hoc support as required.   Following a Degree in German and post-graduate course in administration she pursued a career in the commercial sector for many years, in senior admin. and then in international marketing, before making the move to the charitable sector. bron@thamesvalleypartnership.org.uk
Amanda Thomson – Office & HR  Manager
Amanda joined the team in January 2021 and has provided a much needed addition to the back office team.  Originally from Hampshire, she  has 35 plus years' experience in HR within the Information Technology sector, Amanda has a passion for people and service to the community, having been involved in many charitable organisations in South Africa while living abroad.  She will be supporting the staff to grow the Partnership and make a safe and healthy working environment for all the teams to work in.amanda@thamesvalleypartnership.org.uk
Jamie Mai – Finance Officer
Jamie is one of our youngest recruits and supports on the day to day finance processes as well as on wider core office functions. Jamie joined us in 2017.
finance@thamesvalleypartnership.org.uk
Andrea James – Administrative Support (and VFESS First Responder)
When Andrea is not working in her primary role with the VFESS team she dons a different hat and assists core with administrative duties as and when required – she brings a wealth of experience and provides invaluable ad hoc support when we need it.
admin@thamesvalleypartnership.org.uk