Vision, Energy and Inspiration
The Thames Valley Partnership was formed in 1993, at the instigation Sir Charles Pollard, the then Chief Constable of the Thames Valley Police. Our first Chair of  Trustees, Lady Margaret Popplewell was High Sheriff of Buckinghamshire 1993 and Nick Wall our first Chief Executive, seconded from the Prison Service.  With further secondments quickly following from the Police and Probation Service the small team that was the Partnership was born.
The vision was the most realistic hope for reducing crime and its consequences is with families and communities – and to this date this has always been reflected in our work particularly those around early intervention, domestic violence, restorative justice and community safety.
Our success and reputation has been built on our ability to take risks – to be flexible and responsive and to think 'out of the box'.  Our independence has enabled us to work across boundaries and to bring people together to both fill gaps and prevent overlaps. Being out front, our course has often taken us through unchartered waters – but always with a clear steer and a sound compass.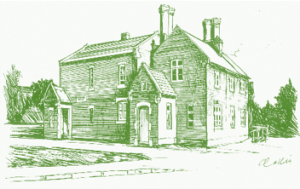 December 1993.  The Partnership is established, and opens with a small team working out of the Old County Police Station, Thame.