Thames Valley Restorative Justice Service (TVRJS) offers consultancy and training to external organisations.  Our highly experienced trainers and facilitators come from Restorative Justice settings within the Probation Service, Youth Offending Service, Youth Services and the European Pilot Project.
We can offer one of the training options below or put together a tailor-made option to meet the needs of individual organisations:
Restorative Practice Conversations for Frontline workers – teachers, social workers, family workers – 1-day course
Restorative Justice Practitioners Training – 3-day course
Restorative Justice- Sensitive and Complex cases – 2-day course
Restorative Justice and Harmful Sexual Behaviour Training – 2-day course
Restorative Approaches in School and Youth Settings – 2-day course
Taking a Restorative Approach to Challenging Behaviour in Schools and Youth Settings – 1 day can be done over twilight sessions
Restorative Justice in Prisons – 1 or 2 days depending of training needs
For more information about how our training and consultancy might match your needs, contact us for an initial conversation on rjenquiries@tvrjs.org.uk or 01844 487980
The Training Provider Quality Mark
The Restorative Justice Council's TPQM was re-awarded to Thames Valley Restorative Justice Service in December 2020.  This quality assurance process recognises the ability to meet learner needs and RJC requirements. It evidences that our assessment methods are robust and we are providing good opportunities for feedback to learners.
"The organisation develops its training template to meet the needs of particular groups of learners through pre-course interviews with learners. This is an area of good practice. Training materials are clear and support the development of learning in participants."
In terms of our training expertise, the Award recognises that our trainers have appropriate skills and experience. As a team, we continue to develop and maintain effective trainer competence and manage trainer performance effectively. Our training is inclusive, with equality and diversity being respected throughout our training delivery.


Our Restorative Justice Practitioners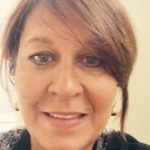 Ann has worked in the field or Restorative Practice for more than 20 years. She has worked in Youth Offending Teams as a practitioner, Senior Leader and Manager.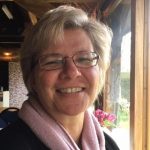 Colette comes with 25 year of experience of working with Children and Young People in school and community settings. She is a qualified Youth & Community Worker, as well as train the trainer for restorative practice.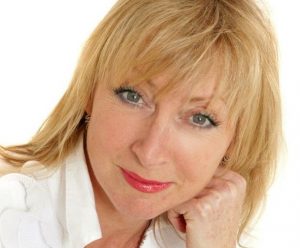 Michaela is a qualified social worker with over 25 years of experience working with families and organisations throughout the country both within public and charity sectors. She is a trained  Children's Advocate, Mediator, Restorative Practice & Freedom Facilitator and offers training in Advocacy, Family Group Conferences and Restorative Conferences.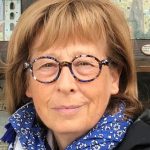 Angie has been  a Senior Restorative Justice Facilitator for prisons in Thames Valley area for 12 years.  She concentrates on serious and complex cases, and all of these Restorative conversations start with the prisoner.  She has also worked as a Community Mediator, and prior to that her main my career was as a documentary Director/Producer for BBC TV, specialising in Human Rights.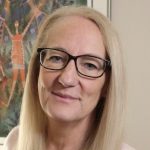 Anna is a Family Group Conference Coordinator and Mediator and a trained TVRJS Restorative Justice Facilitator. Alongside this she is currently studying for a Diploma in Therapeutic Counselling (CPCAB approved) and has also been accepted for publication in the British Association for Counselling and Psychotherapy professional magazine 'Therapy'.