Rise For Change
Rise for Change (R4C) is a remote first, CPD accredited, trauma informed and survivor centred domestic abuse training program.
We empower participants beyond the scope of 'general awareness' training by encouraging self-reflection and critical thinking, as well as providing learning that focuses on survivor experience, intersectionality and the multidimensional impact of trauma.
R4C offers 4 training packages specially built to upskill attendees with the knowledge, practical skills and self-care needed to support survivors appropriately and safely.
Current Training Packages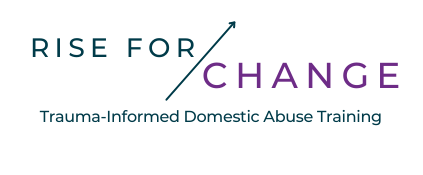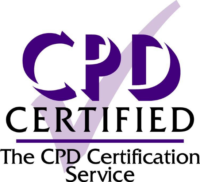 Bespoke Program Design and Delivery
As a team of subject matter experts, we are able to provide tailored support and training design that is reflective of your organisations need. Email us at r4c@thamesvalleypartnership.org.uk for further information.
Previous clients
As subject matter experts in trauma and abuse, we have worked internationally to support a range of organisations to enhance their domestic abuse knowledge and responses.
Clients have included: Malta Police, JP Morgan, Milton Keynes Council, Bracknell Forest Council, Vodacom, Vodafone UK, NHS and EIDA.
For client testimonials please click here.
Frequently Asked Questions
Who can attend the training?
Anyone can attend but it is specifically created with the below audiences in mind:
Non-Specialist Frontline Professionals which includes professional roles that are extremely likely to have contact with survivors but do not fall into the category of 'DA specialists'
HR Managers and Senior Leaders who are responsible for ensuring the wider team/company practices and policies
Those with existing DA training or knowledge who wish to update and refresh their understanding.
Are your training courses CPD accredited?
Yes. Upon completion and full attendance of a training course attendees will be eligible for a CPD certificate.
Is the training face to face or online?
R4C is a remote first training provider, with packages specifically built for this environment. With the rise in hybrid working and staff juggling busy schedules, we have found that remote learning ensures vital training and staff CPD can be prioritised.
We understand that remote learning is not the best fit for everyone, and all our sessions can be tailored to in-person. Please drop us a message to discuss this further.
Can individuals make bookings?
We like to ensure our sessions are accessible to organisations of all sizes by running "open sessions" several times a year where individual members of the public can book on.
How much do they cost?
All costs have been calculated based on fair and reasonable assessment of product delivery, staff expertise and time. Further details can be found in our training brochure here.
How do I make a booking or ask a question?
For an informal chat or to make a booking, please reach out to the team on r4c@thamesvalleypartnership.org.uk