2022 Criminal Justice Charity Awards
Who do you know who has gone over and above to help others? 
The last couple of years have been exceptionally difficult years for many. For example, the  Covid pandemic presented different challenges to different people: isolation, fear, loss of loved ones, income/jobs/homes  and other devastating factors such as increased exposure to domestic abuse.  BUT, if there is one positive to show itself in such times it is the amazing efforts of outstanding individuals, groups and charities who have made a difference in the lives of others – the silent heroes of our communities – whose contributions often pass unseen.    The Partnership's 2022 Criminal Justice Charity Awards seeks to recognise their  efforts and achievements.
This could be one person or a group, volunteer or a paid employee, young or old.  Perhaps they have overcome their own personal experiences and used this to support others?  Or have helped to bring their community together or make it a safer place, raised much needed funds, started a new initiative for the good of all.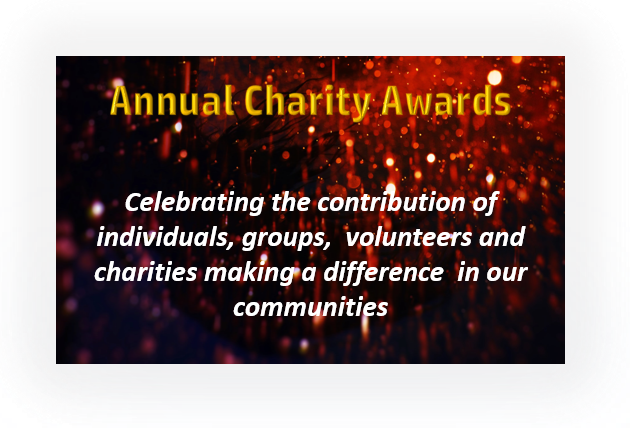 Celebrating Ordinary People Making 'Amazing' Happen
Nomination Deadline
Please use our online form to send us details of your Nominee and why you think they are special.  Deadline 4th July 12 noon
Ordinary People can achieve the most Extraordinary things….who do you know, in the criminal justice sector,  that makes 'Amazing' happen?
This is your chance to help acknowledge their efforts and good work so please do send your Nominations as soon as possible. Winners will receive £500, tickets for the October Awards Evening, travel costs reimbursed and the recognition they rightly deserve.  We are looking for achievements/activity in the period from March 2020 to the present day – please do supply as much information as possible on the Nomination Form below,  as this will help the Judging Panel in their decision making.  
Closing date for Nomination Form – Monday 4th July 12 noon
Judging will take place by an independent panel on Tuesday 5th July
Winners will be contacted during the summer
Celebratory Thames Valley Criminal Justice Charity Awards Evening on Friday 14th October. Awards will be issued on the night by Matthew Barber, Thames Valley Police and Crime Commissioner who are part sponsors for the event.
Tickets for the Celebratory Awards Evening (which starts at 6:45pm) are priced at £75 each which includes a drink on arrival, 3 course dinner, wine on the table, stand up entertainment, the Awards Ceremony, disco and dancing.  The event will be held at Bradmoor Farm,  Haddenham, Buckinghamshire – tickets may be ordered via the Booking Form or in case of any enquiries regarding the event or ticket purchase please email the Event Organiser  bron@thamesvalleypartnership.org.uk.
There are 7 Nomination Categories in All:
Community Impact – Volunteer
Individual Volunteer/or group of ––who has had the most impact within the community they serve
Community Impact – Employee
Paid staff member who has had the most impact within the community that they cover
Person with lived experience making the most contribution to the community
Person, whether employed or otherwise, that has been the most successful or innovative fundraiser for a community based or good cause
Young person making most impact
Young  Person under 25 who has contributed to, and made a real difference within, the sector
Contribution to Domestic Abuse
Anyone paid or otherwise who you feel has made a real contribution to the understanding of the issues faced  and to improvements within the processes in the field of domestic abuse
Contribution to Sexual Violence
Anyone paid or otherwise you feel has made a valuable contribution to the understanding of, and to improvements within the processes in the area of sexual violence