Working with You
We are always interested to hear from businesses who are looking to make a difference in their community by supporting our Charity. There are a number of ways that you can get involved:
Nominate us as your Charity of the Year
This is a great way for businesses to raise money for a community cause, whilst also raising brand awareness and showing commitment to Corporate Social Responsibility. We will work with you to enable our partnership to achieve its full potential through fundraising opportunities from community to challenge events and more. If you would like to discuss working with us as your Charity of the Year, please contact our Strategic Network Manager on anna@thamesvalleypartnership.org.uk
In-House training
Our training teams are recognised for their breadth of knowledge and expertise across a number of disciplines. We not only deliver our training to professionals working in these areas but can also deliver to private companies such as yours – much of our work would be very relevant to your staff and would also provide an added element of interest and knowledge of their own communities.
Modern Day Slavery (the illegal exploitation of people for personal or commercial gain) is a crime which is happening every day, all around us – would your team recognise the signs and know how to respond? Victims can be any age, gender, nationality or ethnicity as anyone can become a victim providing that there is an angle of vulnerability to exploit – and many people would be appalled to realise that unwittingly they may be using the services of someone who is being exploited in the most callous and devastating way.  We all have a responsibility to play in identifying potential victims to ensure appropriate safeguarding and support. Our Victims' First Specialist Service Manager is an expert in this field who can deliver awareness training to your team.  Find out more.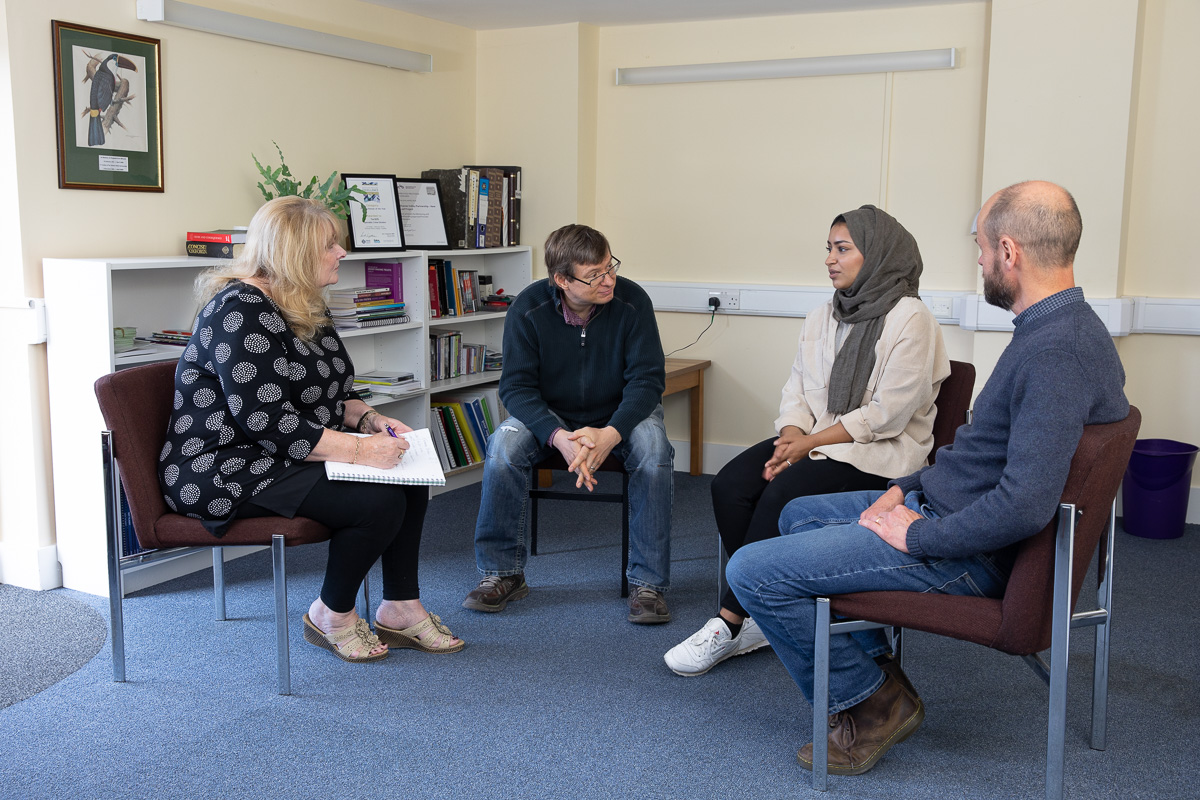 Restorative Practice can help reduce conflict, improve and repair relationships. Our team are a recognised centre for excellence, who can deliver training to implement the principles of restorative approaches within the work environment.   They are skilled in the development and delivery of training both in the private and public sector and many are also trained Mediators, Family Group Conference Coordinators, Conflict Resolution Coaches and are also trained Practitioners in First Aid in Mental Health. An increased knowledge and awareness of restorative principles would enrich your staff not only in the workplace but also in their out of office lives.
Figures suggest that the cost of domestic abuse to business is estimated at £1.9bn due to decreased productivity, time off work, lost wages and sick pay. One in four women, and one in six men will experience domestic abuse in their lifetime, often with devastating effects.
But these are not just statistics – they are stories, and they are people – they could be your staff?
You may already have heard of the Employers Initiative on Domestic Abuse  or even be on the growing membership list of companies who have started the journey to ensure that through  good internal policies and awareness campaigns, they are tackling the stigma surrounding domestic abuse, and making it easier for employees to seek out the best support available.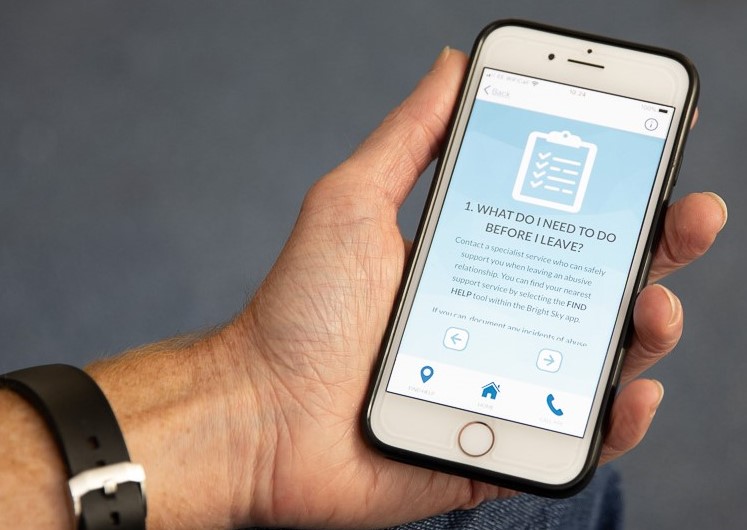 Our TecSOS and Bright Sky programme is at the cutting edge of digital advancement in terms of providing victims with the tools they need to help keep themselves safe –  our lead trainer who both designs, develops and delivers training can create bespoke training modules which could be delivered to your staff in the workplace.
Our Training  can be tailor made to your business. For more information, please visit our Training pages for an overview of what we can support you with.
Employee Volunteering
We have a wide range of volunteering opportunities, from working directly with service users, to Trusteeships on our Board. For more information, please visit our Volunteering page
Working Together to Bring About Change