Working Restoratively
It can be difficult to repair the harm caused to victims of crime. Restorative justice can play a part in helping people to move forward.
Restorative Justice offers victims an opportunity to be heard, to ask questions of the offender and to have their say in the resolution of the harm caused. It holds the offender accountable in a more meaningful way, where they see the impact of the crime. It has proven to achieve a sense of healing for the victim and reducing re-offending rates.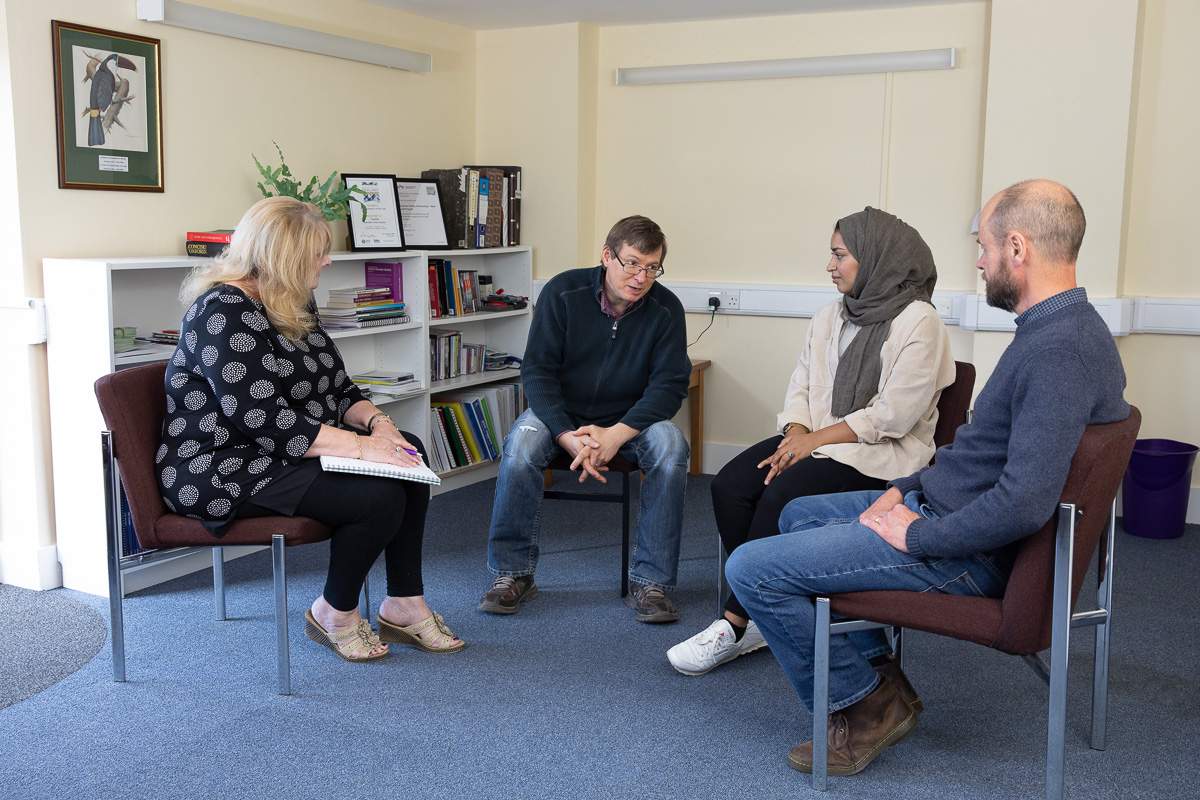 What is Restorative Justice?
Restorative justice (RJ) brings those harmed by crime or conflict and those responsible for the harm into communication, enabling everyone affected to play a part in repairing the harm and finding a positive way forward. It has proved effective in:
Creating a process of mutual respect, dignity and concern between each party in an environment of reconciliation and restoration.
Empowering victims to respond in a positive manner to the harm that has been caused, providing a sense of healing and closure.
Reducing reoffending rates by addressing the underlying causes of criminal behaviour and supporting positive  reintegration of the offender into the community.
Accreditations


How does our Restorative Justice Service Work?
Restorative justice services are designed to prioritise the needs of the victim. It can take the form of safe, facilitator-led meetings or communication can be made via letters or videos. Restorative justice only takes place when the offender has admitted to the crime and both parties must be willing to participate in a respectful manner.
Restorative Practice is not a single theory, instead it describes a way of being which threads through everything we do when we're communicating and resolving difficulties. Restorative approaches support those who work with children and families to focus upon building relationships that create positive change. Creating change sometimes needs people to be challenged as well as supported.
One offender, Lewis, explains his experience of Restorative Justice:
Principles of Restorative Justice
Our restorative practice service adheres to the following Principles of Restorative Justice:
Restoration – the primary aim of restorative practice is to address and repair harm
Voluntarism – participation in restorative processes is voluntary and based on informed choice
Neutrality – restorative processes are fair and unbiased towards participants
Safety – processes and practice aim to ensure the safety of all participants and create a safe space for the expression of feelings and views about harm that has been caused
Accessibility – restorative processes are non-discriminatory and available to all those affected by conflict and harm
Respect – restorative processes are respectful to the dignity of all participants and those affected by the harm caused
Make a Referral
Thames Valley Restorative Justice Service (TVRJS) is at the leading edge of Restorative Justice. Our  team are highly trained, experienced practitioners working with victims and offenders in prisons and in the community. If you are an agency and would like to make a referral for our services please complete one of the forms below and email to rj.enquiries@tvrjs.cjsm.net.
If you would like to learn more about how we can help please speak to one of the Restorative Justice team  on 01844 487980  or email general on rjenquiries@tvrjs.org.uk.
Facebook - @Thames Valley Restorative Justice Service
Twitter:@ThamesValleyRJ
Healing The Harm Caused Through Crime